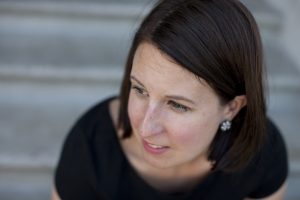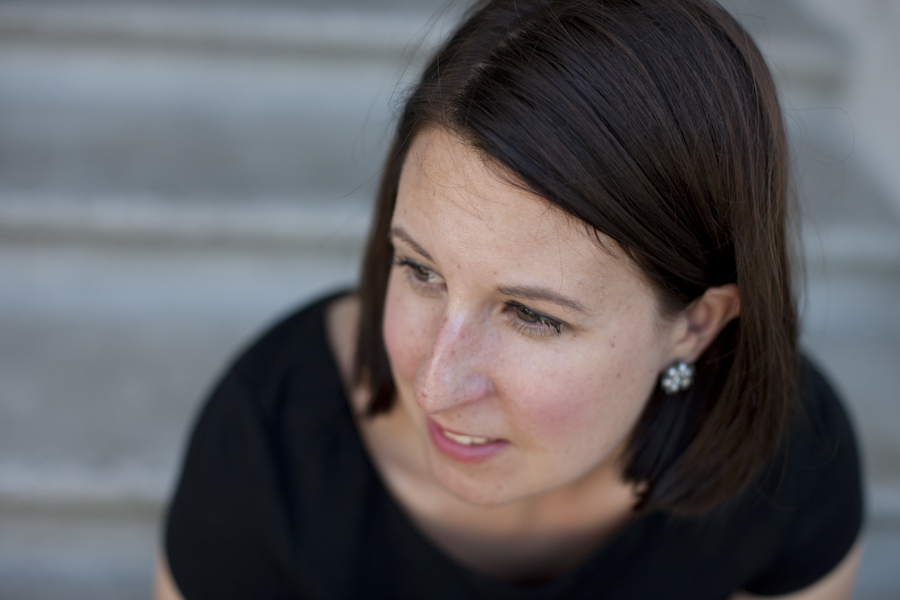 Canadian composer Emilie Cecilia LeBel specializes in concert music composition, the creation of mixed works that employ digital technologies, and intermedia concert works.  Described as having a "deft compositional hand, unwilling to hurry ideas", and "impressively subtle and sensuous", her work inhabits sonic worlds that are primarily concerned with textural landscapes, resonance, and variances in colour.  Emilie was recently appointed Affiliate Composer with the Toronto Symphony Orchestra, and Assistant Professor at MacEwan University.
Emilie's compositions have been performed/recorded across North and South America, Europe, and the UK, by Mark Takeshi McGregor, Vancouver Symphony Orchestra, Cecilia String Quartet, Plumes Ensemble, Quatuor Bozzini, Arditti Quartet, Land's End Ensemble, Awea Duo, Luciane Cardassi, Mira Benjamin, Black House Collective, Stephanie Chua, Terri Hron, National Youth Orchestra of Canada, Thin Edge New Music Collective, Onyx Trio, 21C Festival, Winnipeg New Music Festival and junctQín keyboard collective, among others. Emilie's artistic practice has been recognized through significant awards, including the Land's End Ensemble Composer Competition (2016), Toronto Arts Foundation Emerging Artist Award (2015), Canadian Music Centre Toronto Emerging Composer Award (2012), and the Canadian Federation of University Women Elizabeth Massey Award (2012).  Her work has received support from grants through the Ontario Arts Council, Canada Council for the Arts, The Banff Centre, Canadian Music Centre, University of Toronto, University of Montana, and the SOCAN Foundation.
Emilie was the 2015-16 TD SoundMakers Composer-in-Residence with Jumblies Theatre and Soundstreams Canada, and the 2015 RBC Emerging Composer-in-Residence for the National Youth Orchestra of Canada.  She has participated in a variety of residencies, conferences and festivals, including John Donald Robb Composers' Symposium, nu:nord, June in Buffalo, Northwestern University New Music Conference (NUNC!), Soundstreams Emerging Composer Workshop, Montréal Contemporary Music Lab, Gaudeamus Deconstructed and Reconstructed, Le Centre d'arts Orford Sound Art Workshop, Scotia Festival of Music, Sound Travels Festival, Deep Wireless Festival of Radio and Transmission Art, The Banff Centre, Canadian Contemporary Music Workshop, Quatuor Bozzini Composers' Kitchen, Arraymusic Young Composers' Workshop, Leighton Artist Colony, and the Vancouver International Song Institute Art Song Lab.  She has worked on projects under Blue Moss Ensemble, with composers Anna Höstman and Mitch Renaud.
Emilie completed her Doctorate in composition at the University of Toronto in 2013.  Her thesis Light Traveller, under the guidance of Gary Kulesha, was an orchestral work exploring the variances of light in the photographs of Josef Sudek.  Her research, under the guidance of Robin Elliott, investigated how Canadian Broadcasting Corporation radio programming and associated activities facilitated the development of contemporary art music creation in Canada from 1967 to 2012. In 2014, she undertook private composition studies with Juliet Palmer, Christopher Butterfield and Michael Finnissy.  Emilie completed a BFA and MA in composition and ethnomusicology at York University, and an Honours Diploma in audio engineering and music production at Harris Institute for the Arts.
Emilie has taught at the University of Montana, University of Toronto Scarborough, McMaster University, and the Regent Park School of Music.  She presently serves on the Canadian Music Centre Ontario Regional Advisory Council.  She is an Associate Composer at the Canadian Music Centre, and a member of the Canadian League of Composers.
download short, medium and long bio
download photographs (please contact me for high res photos)