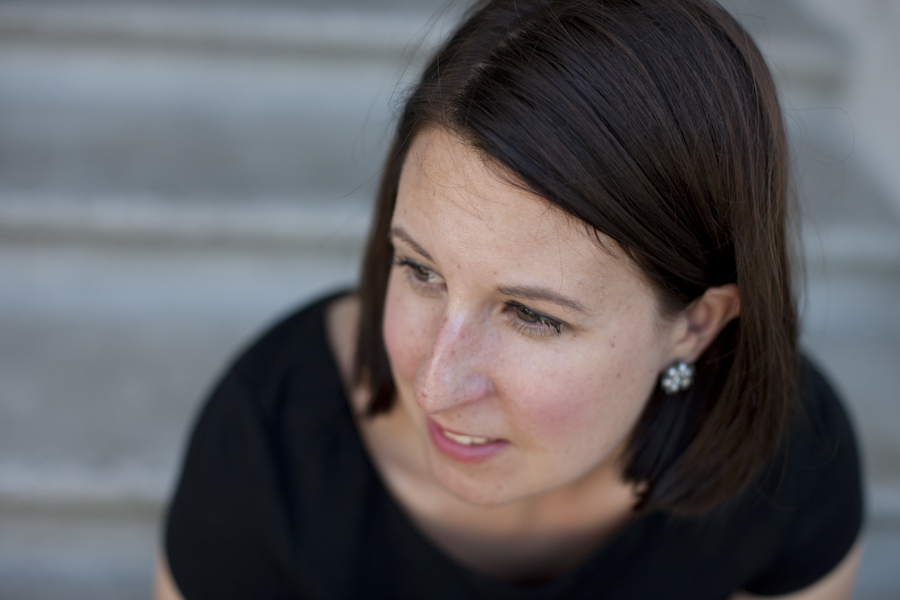 Canadian composer Emilie Cecilia LeBel specializes in concert music composition, the creation of mixed works that employ digital technologies, and intermedia concert works. Described as "writing music that reflects her intelligence and audaciousness" (Sir Andrew Davis); "restrained and beautifully coherent from beginning to end" (barczablog); and "impressively subtle and sensuous" (ConcertoNet), her work inhabits sonic worlds that are primarily concerned with textural landscapes, resonance, and variances in colour.
Since 2018 Emilie has been based in the Canadian Prairies. She is presently Affiliate Composer with the Toronto Symphony Orchestra, and she teaches composition at MacEwan University. Emilie completed a Doctorate in Composition at the University of Toronto in 2013, under the guidance of Gary Kulesha and Robin Elliott.
Emilie's compositions have been performed/recorded across North and South America, Europe and the UK by Vancouver Symphony Orchestra, Toronto Symphony Orchestra, Winnipeg Symphony Orchestra, Mark Takeshi McGregor, Continuum Ensemble, Women on the Verge, Duo Nyans, Voices of the Pearl, Cecilia String Quartet, Plumes Ensemble, Quatuor Bozzini, Arditti Quartet, Land's End Ensemble, Cheryl Duvall, Luciane Cardassi, National Youth Orchestra of Canada, Thin Edge New Music Collective, Onyx Trio and junctQín keyboard collective, among others.
Emilie's artistic practice has been recognized through several significant awards and appointments, including Composer-in-Residence with the National Youth Orchestra of Canada (2015), TD SoundMakers Composer-In-Residence with Soundstreams Canada (2015-16), Land's End Ensemble Composer Competition (2016), Toronto Arts Foundation Emerging Artist Award (2015), Canadian Music Centre Toronto Emerging Composer Award (2012), and the Canadian Federation of University Women Elizabeth Massey Award (2012). Her work has received support through the Ontario Arts Council, Canada Council for the Arts, The Banff Centre, Canadian Music Centre, University of Toronto, University of Montana, and the SOCAN Foundation.
Active as an educator and mentor, Emilie has taught at McMaster University, the University of Toronto, and the University of Montana. She has served as a mentor composer for emerging artist programs, including Hatch (Continuum Ensemble Toronto), PIVOT (Canadian League of Composers), and ConneXions (Canadian New Music Network).